Track 08. INSIDER OUT: KNOWLEDGE TRANSFER IN ALTERNATIVE DESIGN PRACTICES
Co-chairs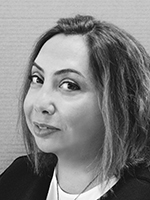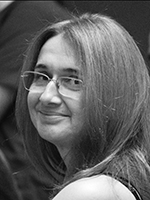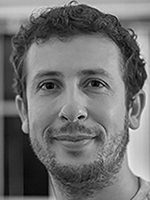 Dilek Akbulut, Assoc. Prof. Dr., Department of Industrial Design, Gazi University, Turkey.
Gülay Hasdoğan, Prof. Dr., Department of Industrial Design, Middle East Technical University, Turkey.
Engin Kapkın, Asst. Prof. Dr., Department of Industrial Design, Anadolu University, Turkey.
Design education mainly targets skill development and knowledge enhancement. Design information, which is used to establish design knowledge, comprises of data ranging from raw to structured. Consequently, educational practice in design aims to create and utilize these data. However, the design knowledge is usually implied, or tacit and design act is generally based on implicit utilization of this domain knowledge. The knowledge transfer is usually performed on an experience base. This experiential nature often pushes design act to a non-institutional ground. With the advancement of technology, new forms of design practice has emerged both in handicrafts and technology centred making. The emerging mind-sets and skills enabled new design practitioners and communities to appear in small-scale making, analogue and digital crafts. Therefore new forms of experiential knowledge transfer occur in the practice of 'designers' who have not gone through a formal design education, such as craftsmen, or makers. The track aims to scrutinize this issue. Possible questions may be as follows:
– How is knowledge transfer made within these communities?
– How are the skills acquired?
– What are the alternative mediums of communication and transfer?
– What are the training programs offered?
– Can these new communities integrate with design education or practice?
– How can these emerging mind-sets and skills contribute to formal design education?
– What are the ways of transferring tacit knowledge generated and acquired by these communities to novice design students?
This track would like to explore, but is not limited to, the following topics:
Craft communities
Maker movement
Knowledge Transfer
Mental Models
Training Materials
Knowledge structures
Skill-based performance
Bibliography
Atkinson, P. (2006). Do It Yourself: Democracy and Design. Journal of Design History, 19(1), 1-10.
Day, E.A., Arthur, W. Jr and Gettman, D. (2001). Knowledge structures and the acquisition of a complex skill. Journal of Applied Psychology, 86(5), 1022-1033.
Kolb, D. (1984). Experiential Learning: Experience as the Source of Learning and Development. Englewood Cliffs, NJ, USA: Prentice-Hall.
Pacey, P. (1992). "Anyone Designing Anything?" Non-Professional Designers and the History of Design. Journal of Design History, 5(3), 217-225.
Ranson, B. (1989). Craftwork, Ideology and the Craft Life Cycle. Journal of Design History, 2(2-3), 77-92.
Schvaneveldt, R.W., Durso, F.T., Goldsmith, T.E., Breen, T.J., Cooke, N.M., Tucker, R.G. and De Maio, J.C. (1985). Measuring the structure of expertise. International Journal of Man-Machine Studies, 23(6), 699-728.