Track 11. DESIGNING FOR SOCIAL INCLUSION AND PUBLIC ENGAGEMENT
Co-chairs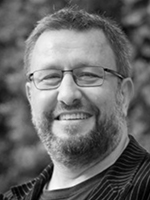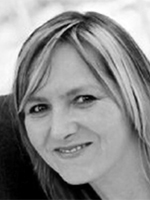 Wyn Griffiths, Senior Lecturer in Product Design and Engineering, Middlesex University, UK.
Lindsay Keith, Dr., Department of Creative Professions and Digital Arts, University of Greenwich, UK.
Public Engagement initiatives in UK higher education institutions offer one route to confronting elements of social exclusion in society. Diversity -ethnic, gender and socio-economic- in STEM and arts education and careers is low (The Warwick Commission, 2015; Archer et al., 2013), linking to low levels of social inclusion. Design-led approaches such as SMASHfestUK and the Heart and Lung Repair Shop have been recognised as successful mechanisms for engaging underserved and underrepresented publics, and challenging institutional public engagement culture. The prevalence and effectiveness of design as the driver for public engagement and social inclusion development is, however, underexplored and uncertain. Design, often through the concept of design thinking (Brown & Wyatt, 2010) has been popularised as a universal approach to innovation across disciplines. Can the claimed benefits of a design approach enhance social inclusion, and develop the effectiveness of public engagement strategies and delivery? Some initiatives are explicitly design-focused, whereas many others are carefully designed (but without acknowledgement of the discipline and approach), while others have evolved from the disciplinary heritage within which they sit. The aims of public engagement, as defined by the National Coordinating Centre for Public Engagement, are "the activity and benefits of higher education and research [that] can be shared with the public" and that can enhance inclusion in higher education (Ćulum, 2015). Across public engagement initiatives, human-centred, design-led innovations seem to be emergent. When Emi Kolawole (2016) asks that we "…consider what a human-centered approach to growing diversity and inclusion might look like", this consideration has resonance with the emergence of design within this sector. This track aims to explore the state of the sector, and landscape in expert and diffuse design for public engagement and social inclusion (Manzini, 2015), interrogating a diverse range of perspectives about philosophies, practices and impacts within the landscape. This track also aims to explore the understanding, prevalence and impact of design and human-centred approaches within this field. What do researchers and practitioners recognise as 'design'? Whether there is recognition of design as explicit (expert) or implicit (diffuse) within these approaches? Whether diffuse or expert design lead approaches (Manzini, 2015) are considered the optimum approach within the community of practice? How are initiatives and individuals confronting embedded 'feet-on-the-ground' recruitment metrics in higher education and cultural organisations? The track seeks contributions from researchers or practitioners engaged within design, design for social innovation, public engagement/public engagement with research, social policy, STEM or arts communication, and general or design education to enable a broad consideration of the state-of-the-landscape and to drive future conversation within the area and in society. This track would like to explore, but is not limited to, the following topics:
Design thinking
Design for social inclusion
Design for social justice
Design for widening participation
Embracing diversity
Public engagement
Public engagement with research (PER)
Experience design for public engagement
STEAM
STEM communication
Arts communication
Socio-economic status
Social policy
Bibliography
Archer, L., Osborne, J., DeWitt, J., Dillon, J., Wong, B. and Willis, B. (2013). ASPIRES: Young people's science and career aspirations, age 10-14. King's College London Department of Education & Professional Studies.
Brown, T. and Wyatt, J. (2010). Design Thinking for Social Innovation. Development Outreach, 12(1), 29–43.
Ćulum, B. (2015). Academics and Service to the Community: An International (European) Perspective. In W.K. Cummings and U. Teichler (Eds.), The Relevance of Academic Work in Comparative Perspective (pp. 139–162). Basel: Springer International Publishing. DOI: 10.1007/978-3-319-11767-6_9
Kolawole, E. (2016). Where inclusion meets human-centered design – Stanford d.school – Medium. Retrieved June 11, 2018, from https://medium.com/stanford-d-school/where-inclusion-meets-human-centered-design-518a4c1c93a1
Manzini, E. (2015). Design, When Everybody Designs: An Introduction to Design for Social Innovation. Boston: The MIT Press. Retrieved from https://mitpress.mit.edu/books/design-when-everybody-designs
The Warwick Commission (2015). Enriching Britain: Culture, Creativity and Growth. The 2015 Report by The Warwick Commission on the Future of Cultural Value. Coventry: The University of Warwick. Retrieved from http://www2.warwick.ac.uk/research/warwickcommission/futureculture/finalreport/enriching_britain_-_culture_creativity_and_growth.pdf