Track 16. DESIGN EDUCATION FOR SUSTAINABILITY: NEW DIRECTIONS AND DIMENSIONS THROUGH INNOVATIVE METHODS AND RESEARCH
Co-chairs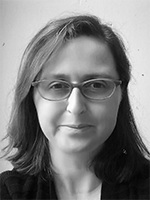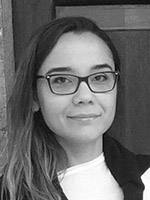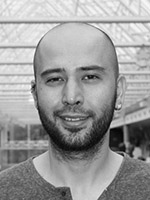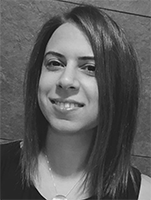 Çağla Doğan, Assoc. Prof. Dr., Department of Industrial Design, Middle East Technical University, Turkey.
Senem Turhan, Assist. Prof. Dr., Department of Industrial Design, Middle East Technical University, Turkey.
Yekta Bakırlıoğlu, Postdoctoral Researcher, School of Design, University of Limerick, Ireland.
Dilruba Oğur, PhD Candidate, Department of Industrial Design, Middle East Technical University, Turkey.
Design considerations focusing on the diverse aspects of sustainability have become a key source of drive for design education, which would include the development of design solutions in line with local needs and preferences, localization and personalization, open design and maker culture in relation to sustainability, enabling maintenance, repair and upgrade, design for behaviour change, and effective use of resources. To better address and reflect on these considerations, design educators and researchers could incorporate various tools and methods into the design process, aiming to equip design students with the knowledge and skills related to design for sustainability and help them better understand and internalize sustainability considerations at the early stages of idea generation. Through critical discussion and reflection, and the employment of the innovative and generative tools and methods, design education projects could be effectively tailored to the principles of sustainability.
The following items would be suitable to cover as topics under this track, and the list can serve as a guide to those interested in contributing to this track with a paper:
Design education,
Sustainability considerations,
Generative design research,
Exploratory design for sustainability,
Design process,
Localization and personalization
Post-use,
Maker culture,
Open design,
Effective use of resources,
Design for behaviour change,
Circular economy.
Bibliography
Cooper, T. (2012). The Significance of Product Longevity. In T. Cooper (Ed.), Longer Lasting Products: Alternatives to the Throwaway Society (pp. 3-38). Surrey: Gower Publishing.
Coşkun, A., Zimmerman, J., & Erbuğ, C. (2015). Promoting Sustainability through Behavior Change: A Review. Design Studies, 41 Part B, 183-204.
Lockton, D., Harrison, D., & Stanton, N.A. (2013). Exploring Design Patterns for Sustainable Behaviour. The Design Journal, 16(4), 431–459.
Mugge, R., Schoormans, J.P., & Schifferstein, H.N. (2005). Design Strategies to Postpone Consumers' Product Replacement: The Value of a Strong Person-Product Relationship. The Design Journal, 8(2), 38-48.
Richardson, M. (2016). Pre-Hacked: Open Design and the Democratisation of Product Development. New Media & Society, 18(4), 653-666.
Walker, S. (2014). Designing Sustainability: Making Radical Changes in a Material World. New York: Routledge.